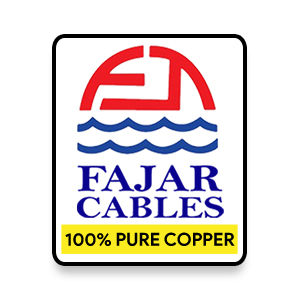 Empowering Homes Together
Fajar Cables is one of Malaysia's leading cable manufacturers based in the state of Selangor. Core products include flexible cables, automotive cables, speaker cables, welding cables, alarm cables and a range of customized cables tailored for individual customers and applications.
With over 30 years of experience, Fajar Cables is at the forefront of the Malaysian cable manufacturing industry. Their reputation is built on a solid foundation of quality, reliability and safety.
Shop the latest Fajar Cables products at See Kwong Electric Co. in Ipoh today!
For more info, visit Fajar Cables official website.